MTA Sample
ASKA Clone(+), ASKA Clone(-)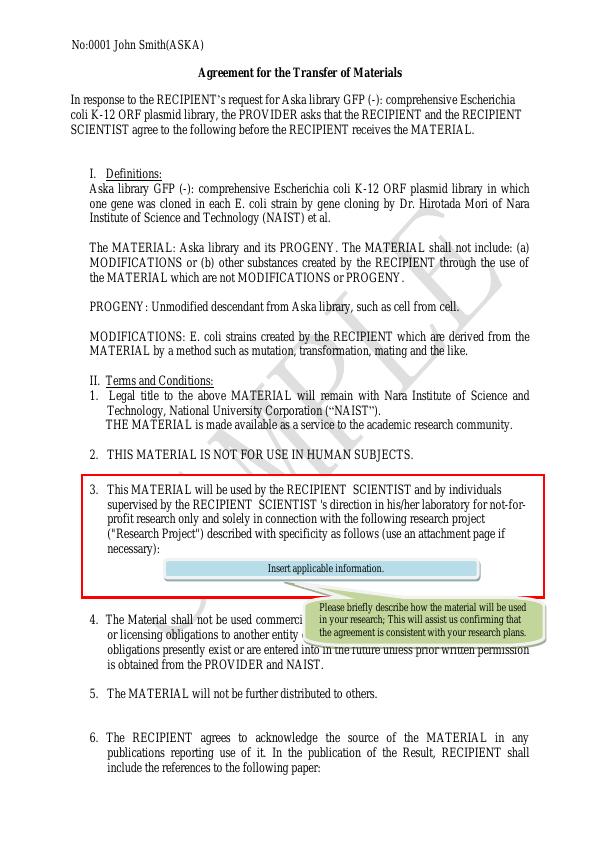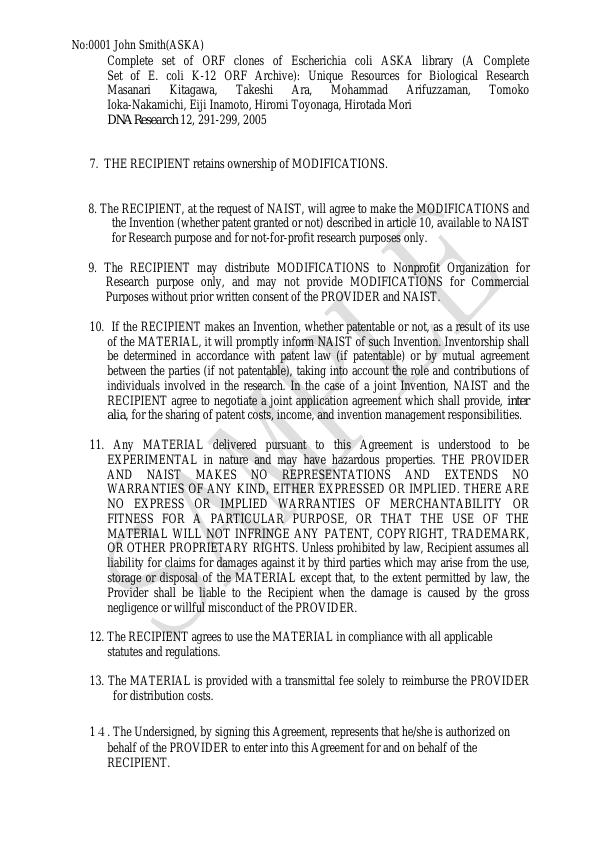 < For non-commercial /academic research>
You will receive an automated confirmation email with a Material Transfer Agreement (MTA) upon submitting the online application. The MTA can be filled out electronically. You may also print out the form and either type or legibly complete the form by hand.
The research group representative in charge should print out the MTA, fill in the required information (

in red frames

), sign it and post 2 original copies to the following address. DO NOT send by e-mail.
However, you can let us know about your order in advance by fax(+81-55-981-5832).
NIG INNOVATION,
National Institute of Genetics.
1111 Yata, Mishima, Shizuoka,.
411-8540 Japan
Once MTA met with our approval, we will send the fully executed copy of the agreement back to you. If you require the fully executed copy of the agreement via fax or through email as a PDF, please let us know.
<For commercial entities>
The transfer of materials to commercial entities is usually managed on a case-by-case basis and are designed to reflect the nature of the intended use of the material by the recipient. Prices also may vary in individual cases. NIG INNOVATION at National Institute of Genetics will be contacting you for more details and provide the most appropriate agreement for a given situation.
<Contact>: NIG INNOVATION, National Institute of Genetics
TEL: +81(0)55-981-5835 / Fax: +81(0)55-981-5832 / e-mail: